I have done some scrapping!! Yay for me!! I decided now that I am no longer busy doing things for Scrapbook City that I could join in some blog challenges again. I have created an entry for the
White with One
blog challenge. The December criteria was White + Grey + Masking. So this is the result. My beautiful little nieces, with butterflies and flourishes! I created my own mask from some masking paper and Tim Holtz's flourish Sizzix dies, and I had some great My Minds Eye papers that were perfect in shades of grey and white!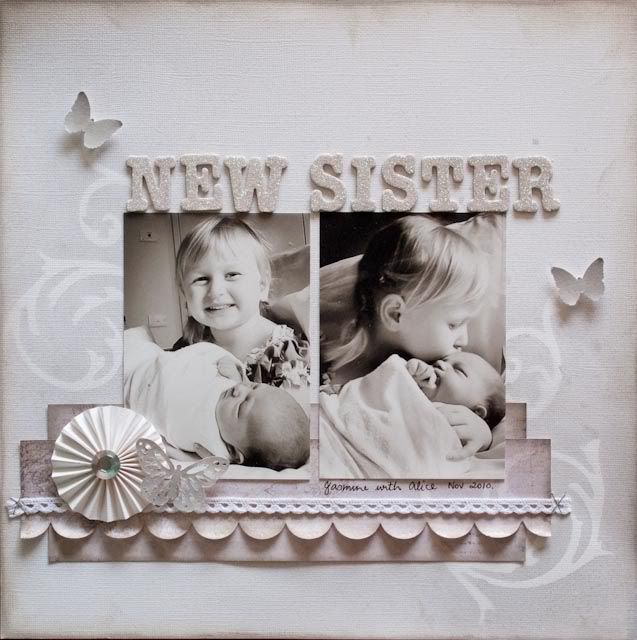 The next challenge was for Kraft It Up, a challenge blog that I have heard about but not participated in before. The idea is Kraft is the basis for your layout. The rest of the December criteria was Christmas photo, non-traditional colours and knots. This is the result, a dun page I think. Again I had fun with a Tim Holtz technique to create the flower. It is over on his
blog
under one of his new 12 tags of Christmas. So many wonderful ideas and techniques on his blog!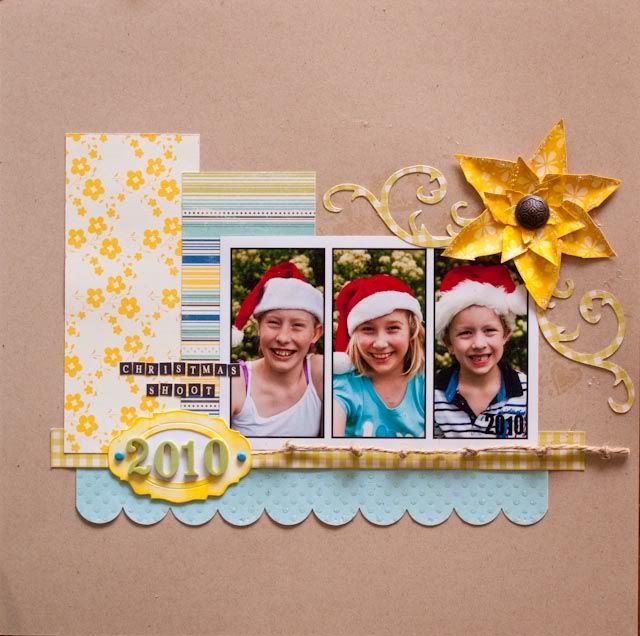 Oh, and speaking of Scrapbook City. They now have a closing date, 18th December. So if you are in Brisbane it is worth your while to drop in one last time for some amazing bargains!! Well, that is it for now. Catch you later. Katie