Hello! Life is getting very busy here as we start winding up the year at school and continue with our building works. I feel like I spend my time split between home answering questions about what way to do something or what colour and so on or down at the school at one of the kids activities. Well, I guess we will be on holidays soon and the building will be over so then I will be complaining about moving rooms, and kids at home!! No winning really is there??!! So, what has happened since I last updated. Well, Scrapbook City is on its way to closing its doors for good. Which is sad, but the right thing for Leisa and Kerri. I will miss having a little haven to go to and just chat if nothing else. But I have gained many wonderful friendships out of my relationship with this shop and I know these will continue. If you are in Brisbane and want a bargain however, I suggest you head over as they currently have 40% off storewide (with a few exceptions like cricut cartridges and the like, but these are still at fabulous prices!) and stock is almost walking out the door! On the Scrapbooking bent, I am now the proud owner of a Cricut machine!! This is my birthday/christmas present from Andrew and the kids! Cool hey?! I was told, that since I kept talking about this machine and that I was hard to buy for that perhaps I should just buy one!! Who was I to say no! I am also getting a Gypsy to go with it from my in-laws for my birthday! I am feeling like one lucky girl at the moment. Now I just need five minutes to be able to sit down and scrap! Liam lost another tooth. I feel like we have a hot line to the tooth fairy at the moment, between Liam and Niamh I think six teeth have come out in about two months! Speaking of Niamh, she has just come back from camp, where she was not allowed to do very much as she has a cast on her arm! Last Sunday while scootering at her cousins house she had a fall and now has a suspected fracture.... So Monday we go back to the doctor, get the cast off, go back to x-ray then go back to see if we need to put another cast on. No wonder I am exhausted all that running around! (I am trying to get a photo, but she doesn't like the camera very much at the moment! I only have one on my mobile so I will have to download that!) The house is coming along. We are starting to get to the details now. The room has walls inside and out, the bathroom has been waterproofed and tiles will start to go down (hopefully) tomorrow, the roof is on over the deck and railings should start to go up soon. So it won't be too long and we will have a functioning room and deck! I can't wait for the deck to be done. I have a photo to share, but it is a little behind with where things really are. I have photos on the camera, just need to download them!
Roof frame for deck is up and getting ready to clad the outside of the bedroom. I had a chance to visit my newest niece Alice. She is lovely, so small and basically just slept the whole time we were there! I have some photos of her with various combinations of people.
Proud Grandma with Alice
New big sister Jasmine with her baby Alice and big cousin Niamh.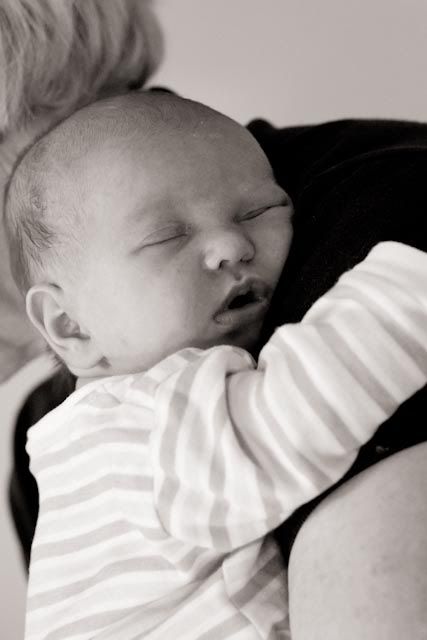 Life is tough when you are little...... I took some Christmas photos for my sister in law last weekend so she could make cards. I always seem to get a classic photo of my niece Rachel when I do this. I had the giggles when I saw this photo in camera, let alone after I had added to it! And not to be left out, brother Dan had a classic too!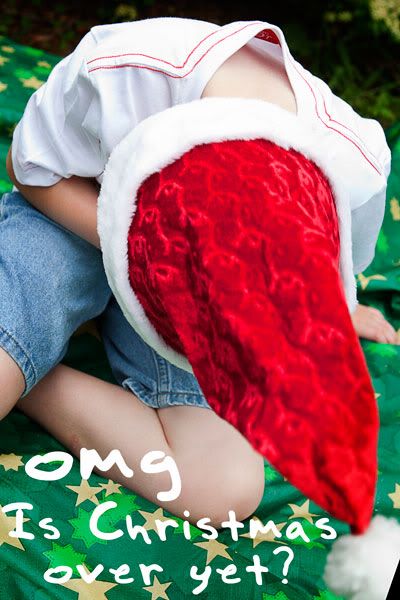 Til next time! Katie