Well, the kids had their photo with Santa the other day. I am not sure how much longer this will continue. Niamh is already saying she is too old for Santa! Anyway, I will keep pushing as long as I can!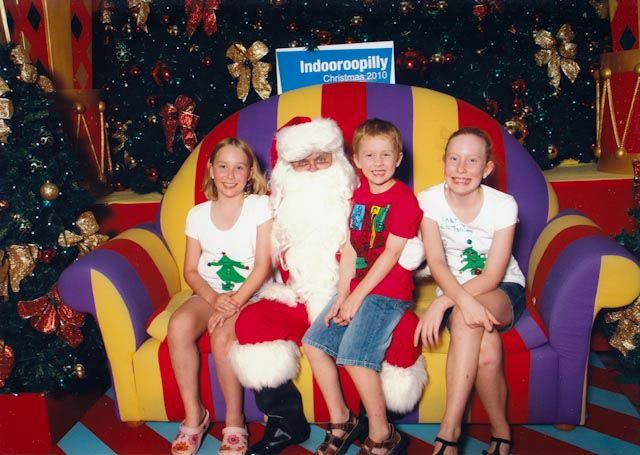 I have some more renovation photos too! As I mentioned the tapware is in place, and here is the shower I was talking about... pretty amazing hey!
And the tapware on the vanities, simple but effective...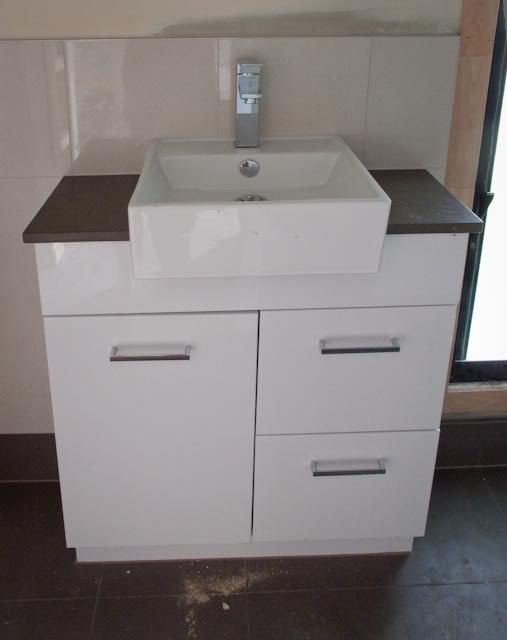 And most importantly, a second working toilet in the house...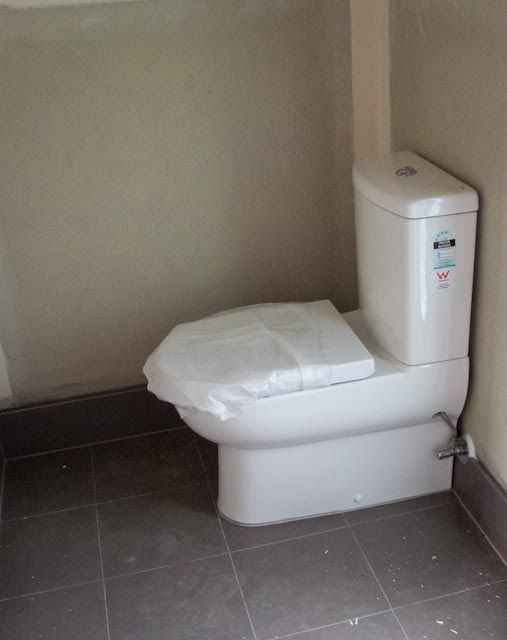 You know you have picked good colours and fittings when even the builders make a comment on how good the ensuite looks!! As we speak undercoating and prep work for the painting is going on. So by the end of the week the bedroom should be all painted and next week the outside, and the deck sealed. Yay! Some where in there too the electrician will be back to give us power! Then the hard work begins... the sorting, culling and moving (not to mention carpets, but that will be after Christmas now). That is all for now. Catch you later. Katie