And I managed to finish that layout off, but then re-read the criteria and discovered I forgot some! Never mind, a layout done is a layout done and I do like what I finished with!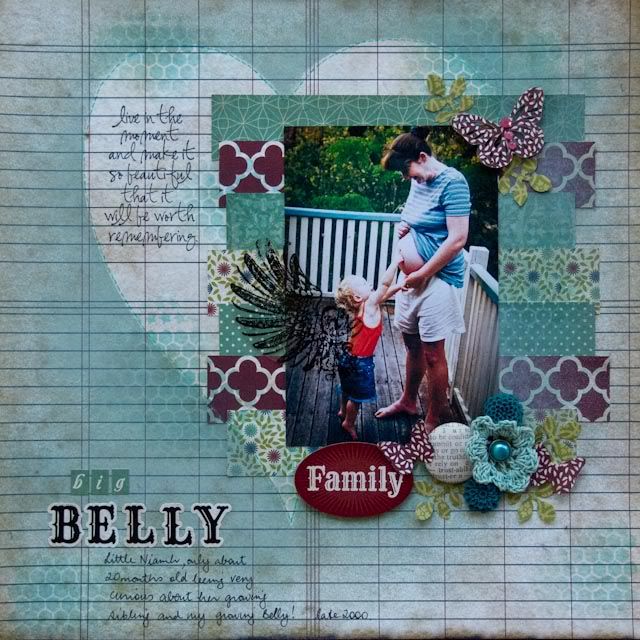 This was going to be for Scrap the Girls, but I forgot to add chipboard and put "Love" in the title. The other criteria was turquoise as the dominant colour, I chose a dirty turquoise!
But, I put my scrap gear on and did manage to get another page done as well as finish this one! I completed the
White with 1
Feb challenge, which was:
White + Lemon + 3 Photos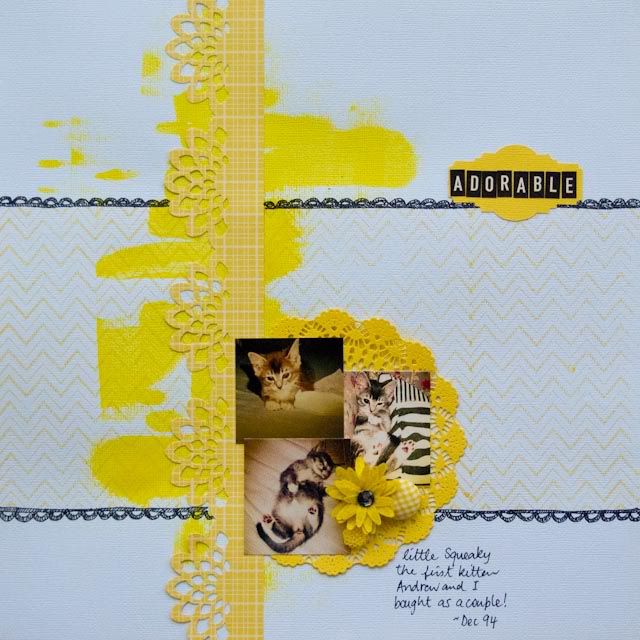 With this page I got to play around with my new Hero Arts zig-zag stamp, which I used on the background, otherwise a fairly simple page, but the yellow really makes things pop!
OK, that is me over and out for a little while now! I guess it is time to bring on the March challenges!!!
Hopefully I will read them a little better next time....