So have you got that song in your head now? I have!! Well, the kids have finished another year at school so we now brace ourselves for 6 weeks of holidays. But as things seem to be going lately this will disappear all too quickly too. The Christmas countdown is well and truly on and we are also looking forward to the finishing touches of the renovations being completed so we can begin the moving around. (Not to mention great big clean up and purge!) I have some more photos to share of the renos too. Since last time we have an almost complete deck with railings and screening all but done. Just sealing the timber and lights and fan fittings to be done. The room too is close to completion with tiling in the bathroom complete and the vanities, tapware and toilet in place. Painting and electrical fit out along with wardrobe doors, mirrors and carpets are the last things to be done. We can't wait!!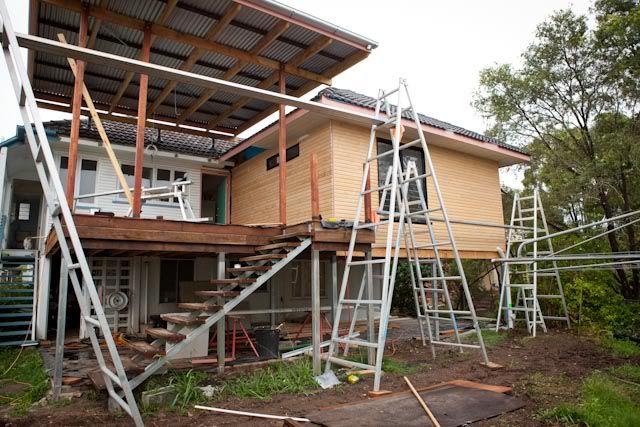 There is now a roof on the deck and external walls on the bedroom, along with louvers and windows.
The screening on the deck is underway here. Looking pretty swish and we cannot wait until it is usable.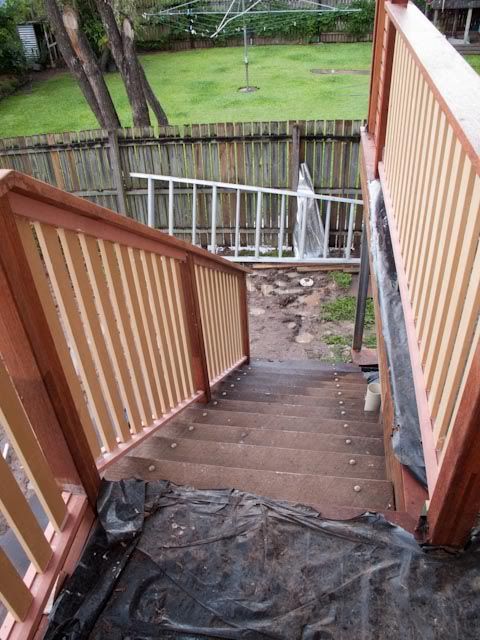 Railings on the stairs make them safe now!
Tiles in the ensuite start to finish this area off.
Here are the vanities, one each with ceasarstone tops. I need to take more photos showing the tapware! The shower looks awesome!! Remember last post I mentioned Liam had lost another tooth, well here is the toothless boy.
And Niamh did pose for a photo with her cast on. We were lucky to find after a week in plaster and a second lot of x-rays that there didn't seem to be a break, just possibly some tendon damage. So no more plaster, which is a relief in this heat.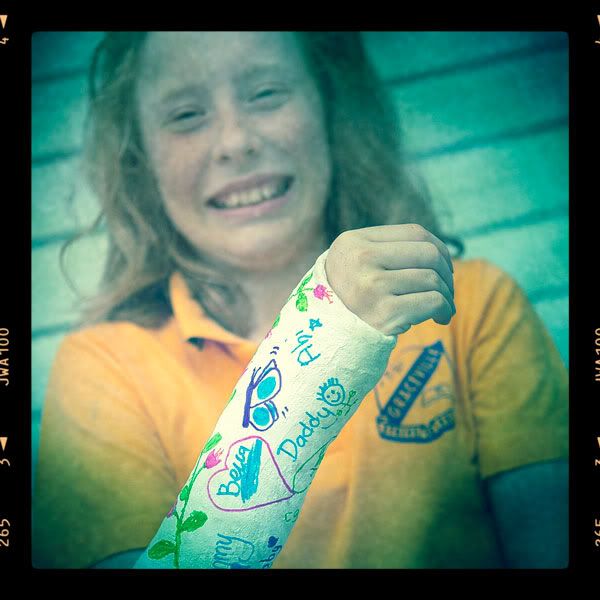 I have also been playing around with some photoshop actions I purchased from
here
with a "hipstamatic" look. I have enjoyed seeing people with their i-phone versions but as I don't have an i-phone nor any desire to own one I thought I would look for a photoshop version! Here is another one with lovely Erin.
This next one is following a "forumla" in Lightroom to create a similar effect. It has its own appeal too, so I turned it into my own Lightroom Preset. I think Liam in his funky glasses added to the effect!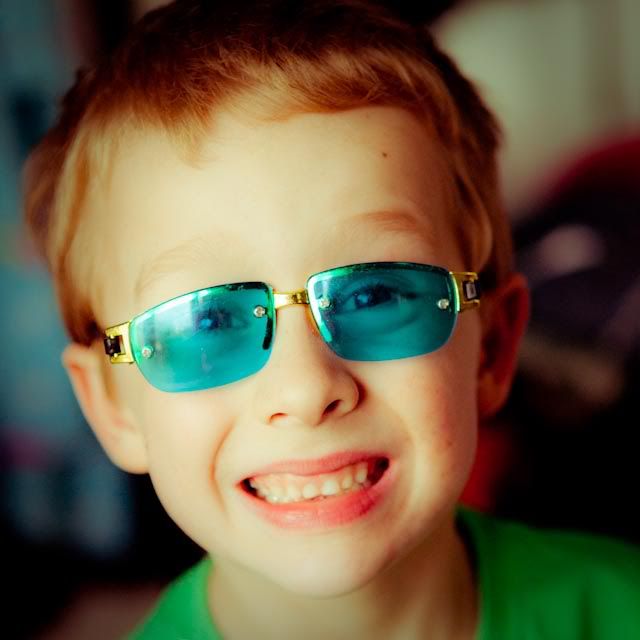 Here is another snap I took a couple of weeks ago. We had just come home from shopping to find a rainbow across the sky, and here it looks like it is landing at our house. I searched for the pot of gold but had no luck finding it!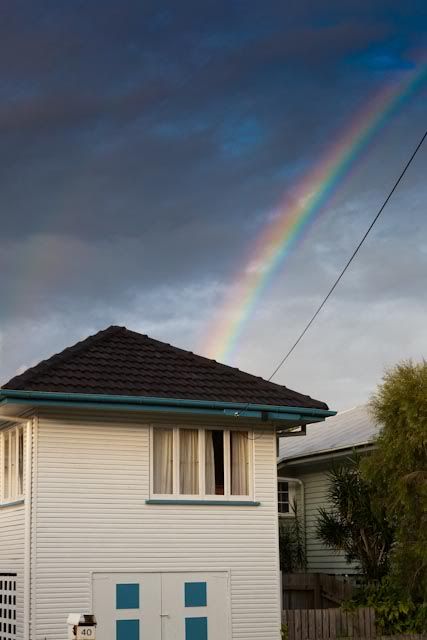 And lastly, I celebrated my birthday this week. Aside from the cricut I mentioned earlier I received some great cartridges to use in it, some gold class movie vouchers and a steam mop! I know a steam mop isn't that exciting, but it was something I really wanted and I can't wait until the building work is done so I can clean! Sad really, isn't it??!! Oh and I received these when I was least expecting them! Andrew can be so sneaky sometimes!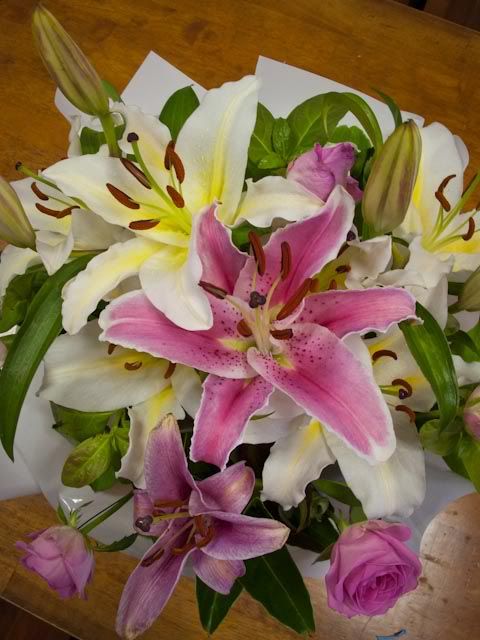 So that sums up things here. I am sure I will be back soon with more reno news! Til next time, Katie