Another busy month or so has flown past here for me and there has been a lot happening! Our renovations have finally begun and it won't be too long (weather permitting) before Andrew and I have our new room to move into and the new deck will be ready to be christened! The kid's have been particularly interested in the whole process watching everything the builders are up to and checking progress every day after school. I have been recording the progress myself (as any good scrapbooker would!!) and have a few photos to share showing the process.
Well, this is the "before" shot. Just how it looked before the work began.
It doesn't take a long time to remove something, and the house just looked plain odd without the deck there!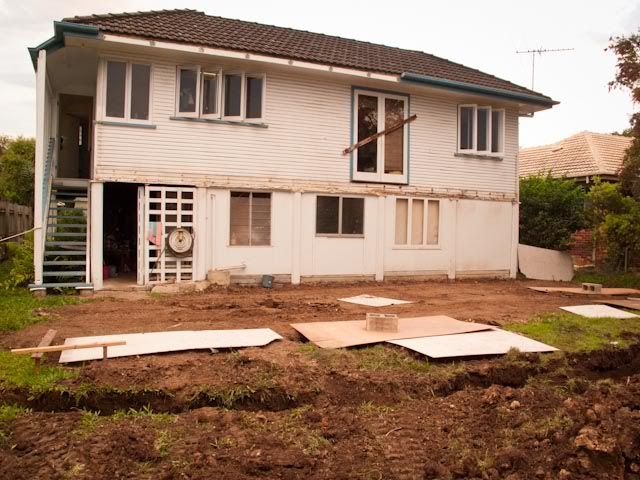 The area now level with holes dug for posts and channels for plumbing, just waiting for the slab to go down.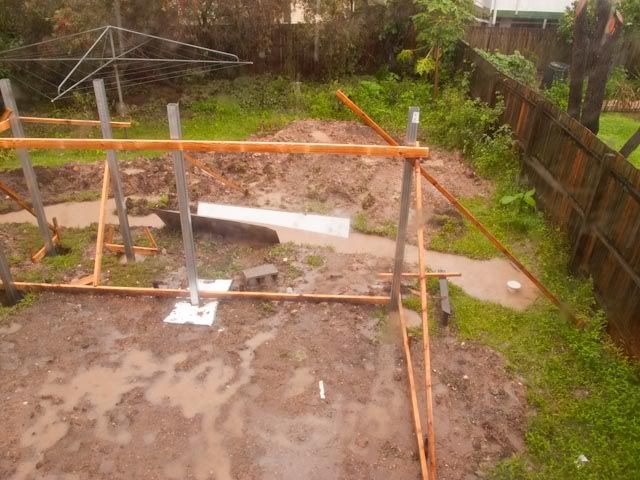 And then it rained and it rained and it poured! See the holes where the poles are, that are to the top with rainwater? Well these holes were about 2m deep!!! There was a lot of rain! I reckon that the plumbing channel would have been around half a meter deep and it was full too! We joked that it was a new lap pool just the right size for Liam!
Slab finally down, poles in place and the sun out again!
It didn't take long for joists and framework to go up! Well, that will do for now, there are still more to come, but there is only so many construction photos you want to share in one go! On the scrapping side things have been busy. I did two all day classes last month focused around Tim Holtz's 12 tags of Christmas techniques. I used some of his ideas and techniques to create 12 cards using the wonderful Australian Dark Room Door stamps and lots of Ranger product. It was messy and plenty of fun and exhausting all in one go! Here are a couple of my favourites from the 12 cards.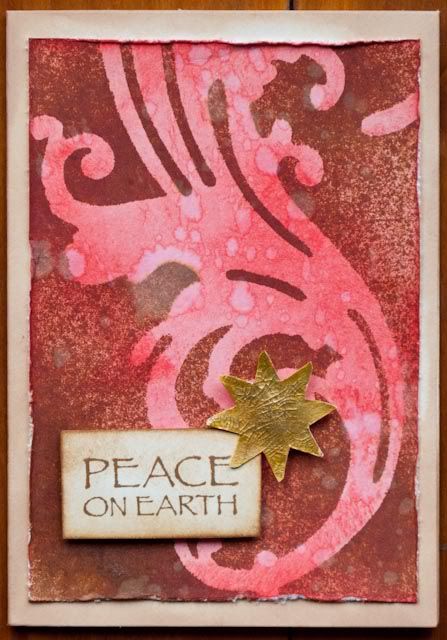 Using mini-misters with the re-inkers and perfect pearls and the gorgeous flourish mask.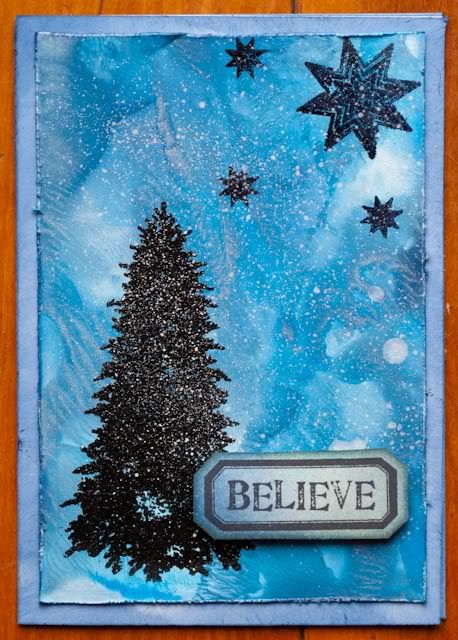 Playing with alcohol inks and embossing for this one.
Lots of layers in this one! Blending, stamping, distressing not to mention getting those flowers right! And last of all, make sure you head over to the
Scrapbook City blog
for a great sketch challenge. There is a great pack of brand new Bo-Bunny papers up for grabs for this challenge. You have about a week to get your entry in! This is my take on the sketch: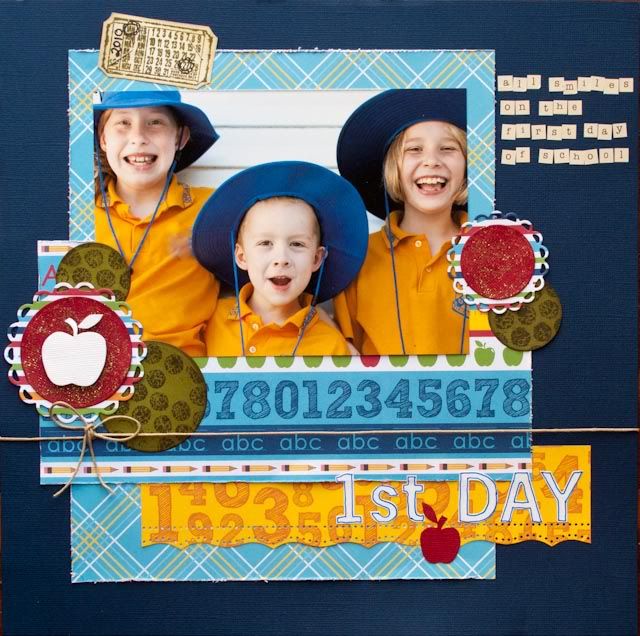 OK, that is it for now! Catch you soon.