Thought I would share some photos from our recent weekend away. This was an adults only weekend away! It was so nice to have time to ourselves and not have to worry about kids for a couple of days! (Although I did miss them, a little bit, just don't tell them that!!) We went to O'Reilly's guest house for two nights and had a wonderful relaxing time. We did some bushwalking, we took lots of photos and we just spent time together! So here are some photos from our time away.

This was the view from our little balcony. Pretty hard to take isn't it?! The peak to the left of the shot is Mt Lindsay, with Mt Barney roughly in the middle.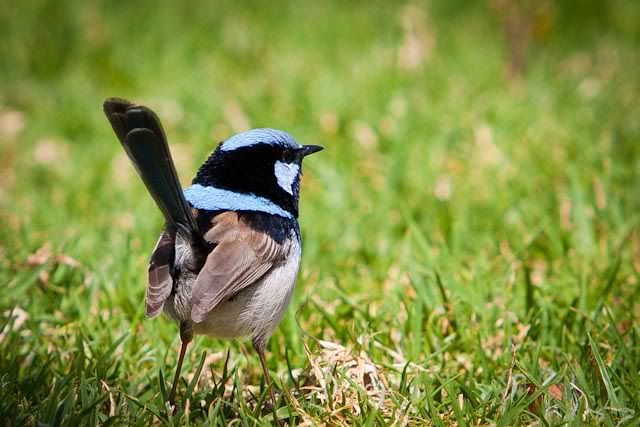 This is s beautiful little wren called the Superb Fairy Wren, but I fondly referred to him as Mr A Bastard. He was very difficult to photograph because he just wouldn't sit still, constantly hopping and flying around taunting me!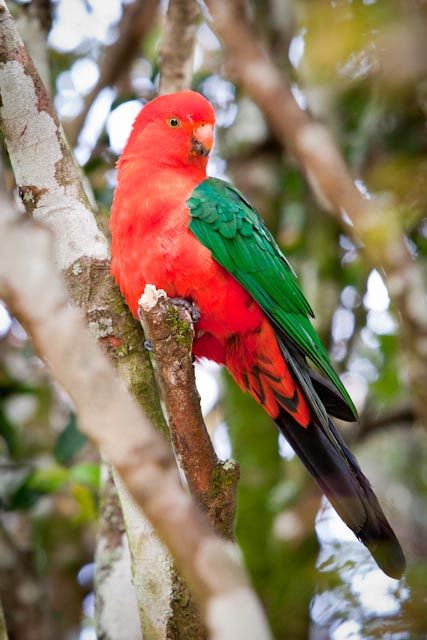 The king parrot is a beautiful bird, and one of the parrots you could feed. We didn't get around to doing a feeding but enjoyed watching them from a distance.
This little guy was in cleaning up the left over seed from the parrots feeding! He is a Red-Browed Finch. He was a little tricky to photograph also, but not as much trouble as the wren!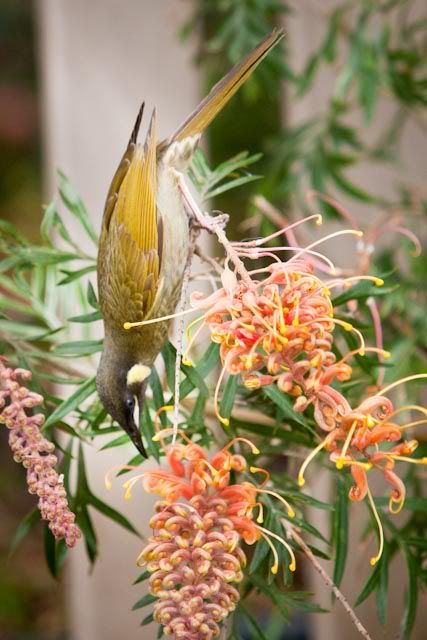 This little fellow is a Lewin's Honeyeater. A pretty little bird, but he makes a hell of a racquet! The description in our little bird book describes his "machine-gun" like rattling call, and that is exactly what it sounds like! Not good in the early hours of the morning!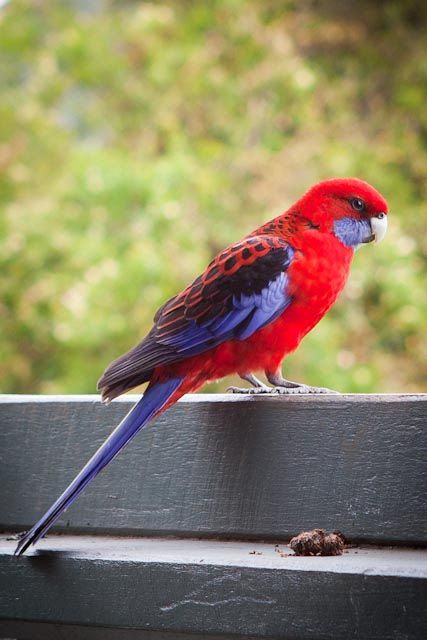 Here is the pretty Crimson Rosella. This is the other bird that you can hand feed. Although I think they are opportunists too. This one was hanging around the cafe while we had lunch waiting for his left overs!
This is the Satin Bower Bird. A bird I remember from my childhood visits to O'Reilly's, for the fact that we never saw one. They used to be very shy birds, but not any more! We also found an abandoned bower full of beautiful (according to the bird) blue objects.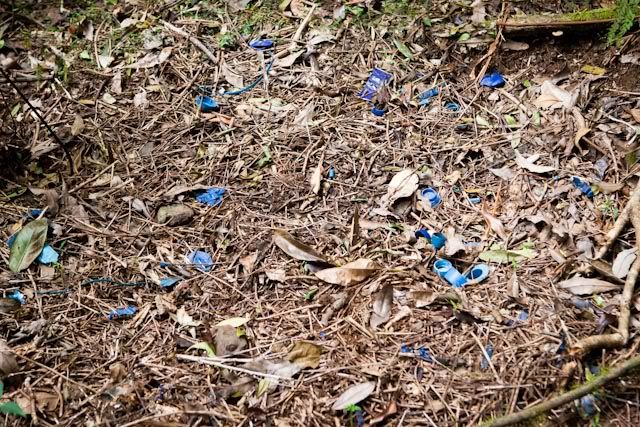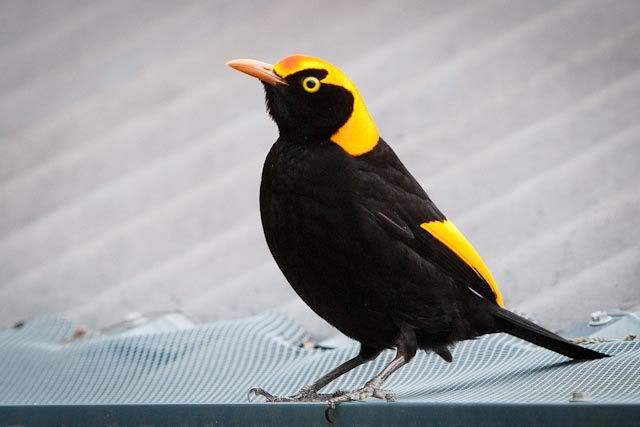 And probably the favourite of the weekend was finding how sociable the Regent Bower Bird has become. Again, one of the shy never seen birds from my childhood. One afternoon we found a tree just outside the restaurant with about ten of these birds and some of their mates. They really are a stunning bird, their colours so rich it looks like velvet. So apart from this we also saw (without cameras handy) a pair of Eastern Whipbirds, a White-throated Treecreeper and a Rufous Fantail. Who ever would have thought this little weekend away would turn into a bird watching safari! So that is our weekend! Since then we have entered school holidays. Which has been good, simply for the fact that I have not had to make lunches or rush around doing anything! I have even got a page done for the
Out of the Hat
September challenge, which I didn't think I would get done!
The criteria was: Minimum of 6 buttons, Border strip and Title embedded in journaling. Well, that's it for now. Catch you soon.