I know, I know, we rang in the new year almost a month ago! But, well, I have been doing other stuff so I haven't been on here so much! But that is OK, kids are back at school now and routine is coming back and I am having time to do things for myself! Yay! That includes being creative! Double Yay!!!
So just in the nick of time I have some monthly challenges to put up and then link over to the respective challenge blogs....
I have been playing around making my own masks lately too. This one I used my Cricut and the Paper Lace cartridge and some transparency material, worked a treat! I also "acquired" a doily die (a Cheery Lynn one) and all I can say is it is gorgeous!
Next, White with One: White + Lime + Buttons
Again playing with my own masks (the doily like one), also did some stamping with a great background stamp and then coloured with copics, and only one button!
Scrap the Boys - Favourite summer holiday past times.....
Loving the orange and yellow hues at the moment! So bright and fun.
And last but not least, Scrap the Girls - Monochromatic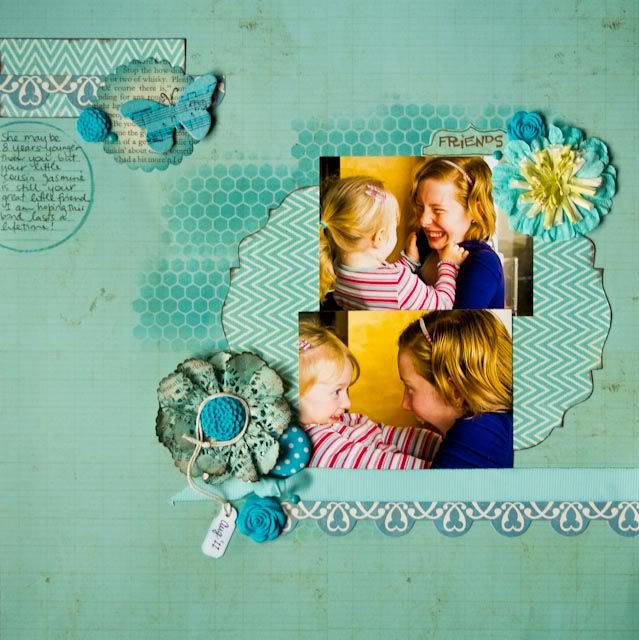 I love how this one turned out! And see the bookpaper flower?! That was a doily cut using my new die, makes a beautiful flower I think! All the little flowers are ones I have made from clay too, they look so cute and are so easy to do!
So, I do have one more layout to add. This one is a special one, and probably part of the reason I didn't get up to much over the holidays. I lost my "grumpy old man" fur baby just after new years. It wasn't so much a surprise, but still a very sad time and I still keep thinking about him. Chookie has been with me (mostly) since about January 1993 when I brought him home from the pet shop on a whim. And to put it in perspective, I met Andrew in April 1993, so Chookie has been with me longer than my husband (but only just). All the kids were sad to see Chookie gone, but he got a lot of attention in his last days and plenty of photos too. I made sure to take photos of the kids with him, I just forgot to take any of me with him and that makes me a little sad. But I am lucky to have photos of him over the years so I will always be able to remember him. So this page is dedicated to our "grumpy old man" (he was equivalent to about 100 in human years, 19 calendar years) and the joy he brought to our lives...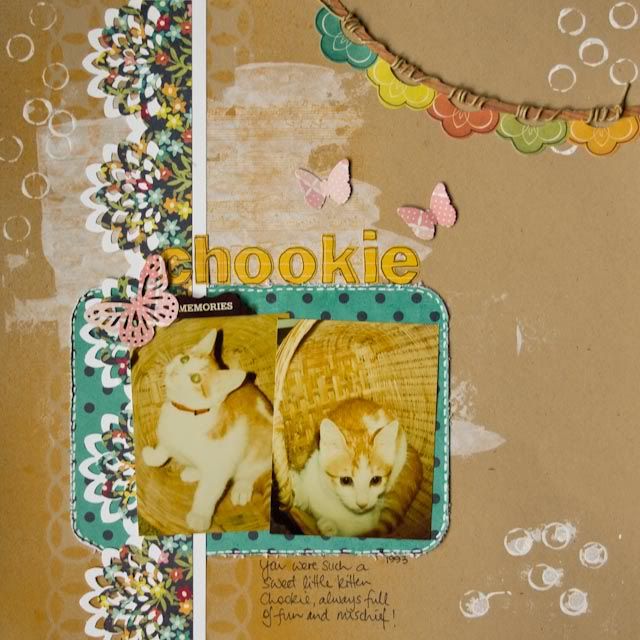 I will be back soon with some "First day of school" photos too. That was last week and all are settling in well. I am now the mother of a High School student, but I will deny this if you ask me!! Niamh is settling in really well at high school and I think she was more than ready for this transition.
Until next time,
Katie