Well, it is almost Christmas and so much has been going on lately! Where to start... well I have been busy wrapping up the local Kindy photo orders and distributing as well as getting wedding photos from earlier organised so that has kept me pretty busy. Add into the mix being on the decoration committee for the year 7 graduation and all the other school end of year events and you can just imagine that I have barely had time to scratch let alone scrap or blog.
But let me assure you, even though I haven't had time to scrap, I have been accumulating "must have" products for when I do have time!!! LOL!!! So to share some photos, first of all is Niamh all dressed up for her graduation evening. It was a lovely evening and all the kids seemed to have a great time (even if the night that it was on was my birthday!!).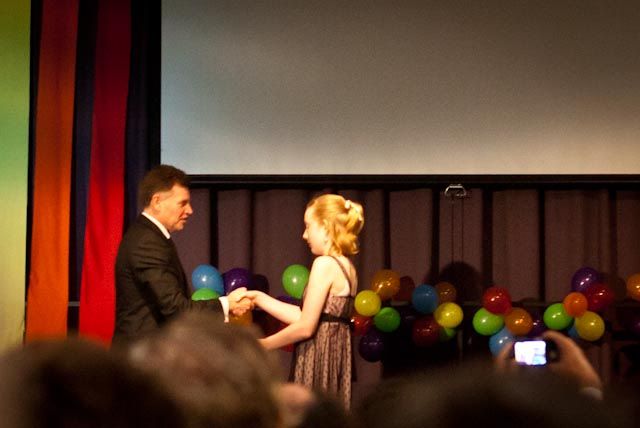 Niamh accepting her graduation certificate from her Principal.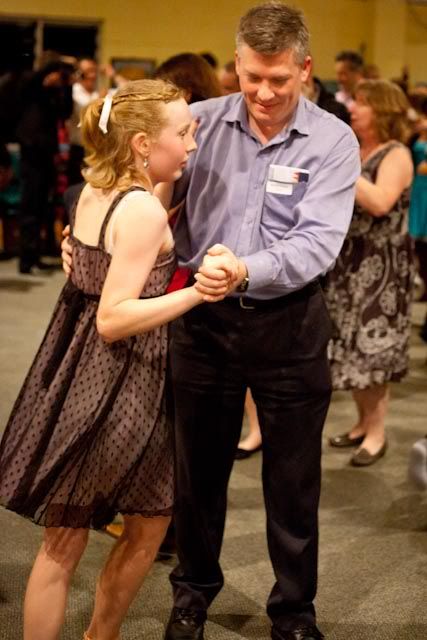 Having a dance with Dad, apparently he has "two left feet" according to Niamh!
And this is what some of the decorations looked like on the night. The theme was "Let's get this party started" and it was full of fun and bright colours like a carnival.
Liam lost his first top front tooth a couple of weeks ago, and all I can think of is this is the beginning of loosing my little boy! As soon as those adult front teeth come in their face changes and they are no longer little kids. I wish I could hold onto it for just a bit longer!
Erin has lost some teeth also, not to mention she has had her hair cut short again. She always seems to grow a couple of years when she gets her hair cut. I can see that she is changing, but I am not sure who she is looking like at the moment! I can see elements of my brother Richard and also of my Mother in Law! Andrew just says she looks like Erin!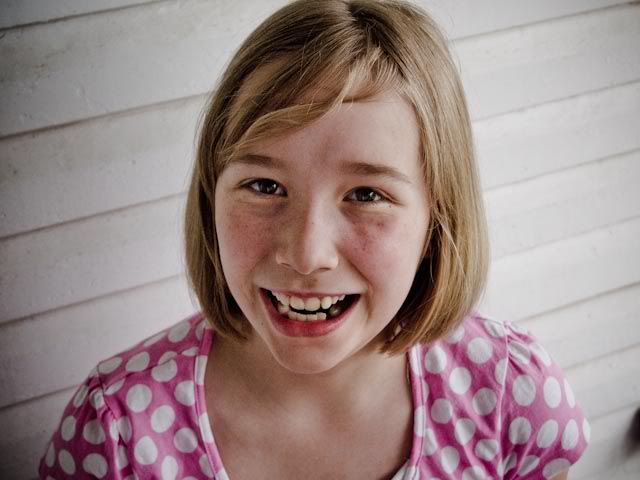 I have also managed to get the kids in for a Santa photo, but I think this will be the last one that all three will co-operate for! Niamh keeps telling me she is too old for this stuff, so I promised this was the last year that I would "make" her join in, hopefully she gets past the idea she is too old for it and wants to join in for the fun of it!
I never put up my sample for Out of the Hat's November challenge, so I will pop it up now. In fact that was the last thing that I scrapped! OMG that is so sad! I really am feeling the yearning to do something and slowly our lives a quietening down, so hopefully I will be able to get back into it soon!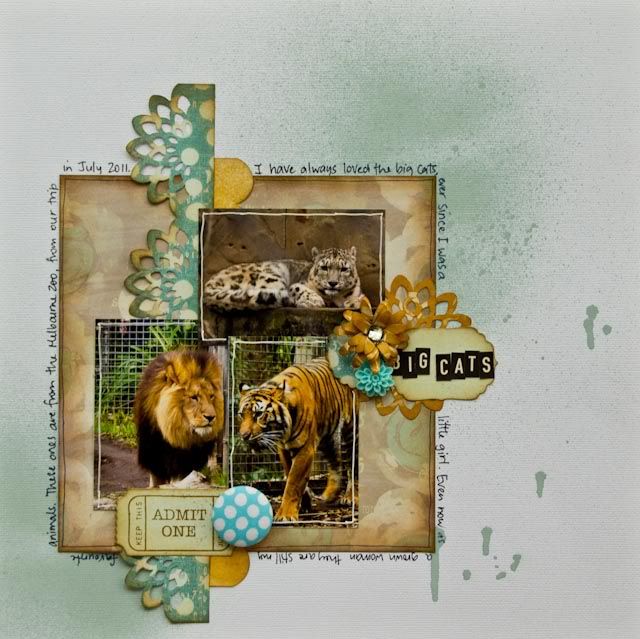 The criteria was: Two punches; Spots or Stripes; Handmade flower. So I naturally used border punches, including my great new one from EK Success called Flower Burst and I love it! I have also used a MFT rolled daisy die to create my flower and I have a spotty button and spots on my blue paper. I just loved seeing the big cats when we went to Melbourne zoo earlier in the year and so this page was born!
Anyway, I think that about sums up the last couple of months in my neck of the woods. Tell next time!