Back again with some more monthly challenges. This time Kraft It Up and White With One. It is so nice to have time to get these challenges done.
First up is the
White With One
challenge which this month is:
White + Black + Paints/Mists
As you can see I decided to use black as my back ground colour and white for most of the accents and details and of course white mist (gotta love Mr Huey's white mist!). I really love how this one came out and think it suits the photos perfectly and the little splash of colour from the photos is great!
Next is
Kraft It Up
which had this criteria for October:
Kraft and one of these Styles - Monochromatic or Minimalist or Vintage/Romantic/Shabby Chic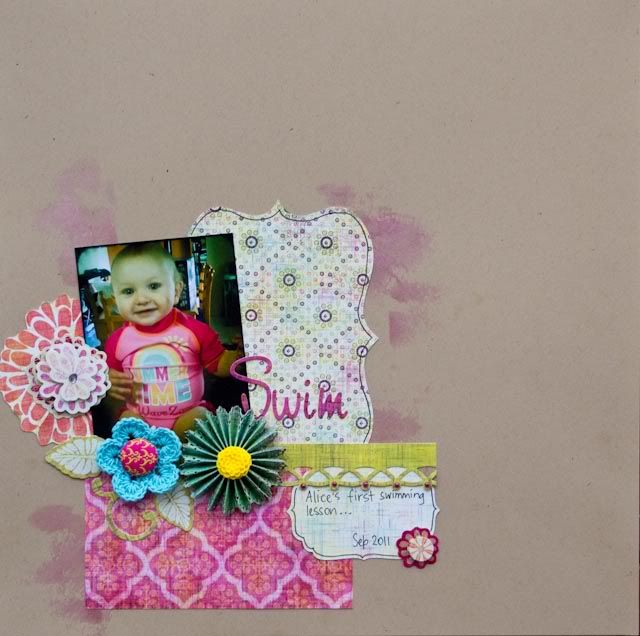 I decided to go for the Minimalist style as that suits my work most of all, and I had the perfect little photo of my gorgeous niece to use for the job! I love how this one turned out, definitely one of my favourites!
Well, that's all for now. Hopefully I will get the chance to do some more challenges soon!