Liam and I went for a little walk last Thursday (so one week after the devastation) to see how the parks and river were looking. What we saw took me by surprise. There is still so much mess and evidence of what happened and even still water lying around in parks. It will take a long time for things to truly return to normal.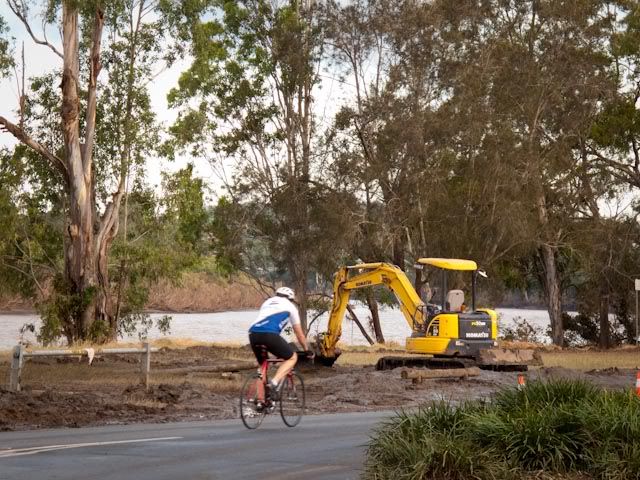 The view looking toward the river and the bike/walking path that meanders beside it. Currently it is covered in mud and unusable.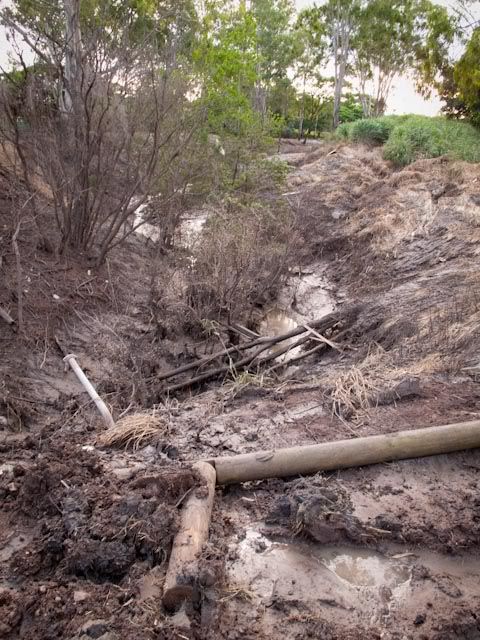 This looks away from the river along a little creek that backs onto houses in White St and finishes as an open reserve at the end of Austral Ave. Usually there is very little if any water in this creek, but you can see just how much surged through here at its worst.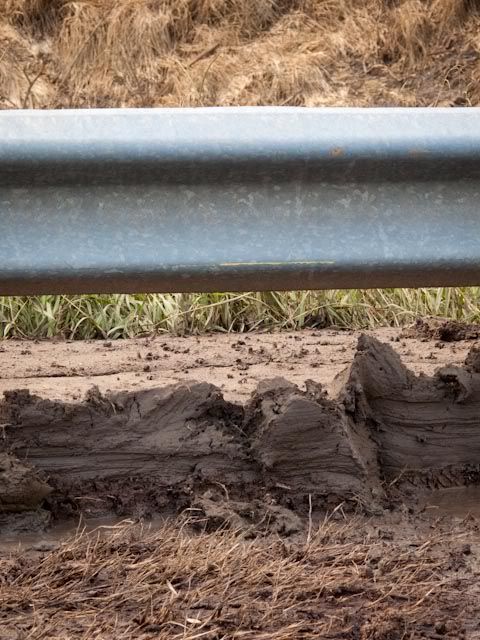 Remember the layer of mud from the netball courts? Well that was nothing compared to that nearer the river.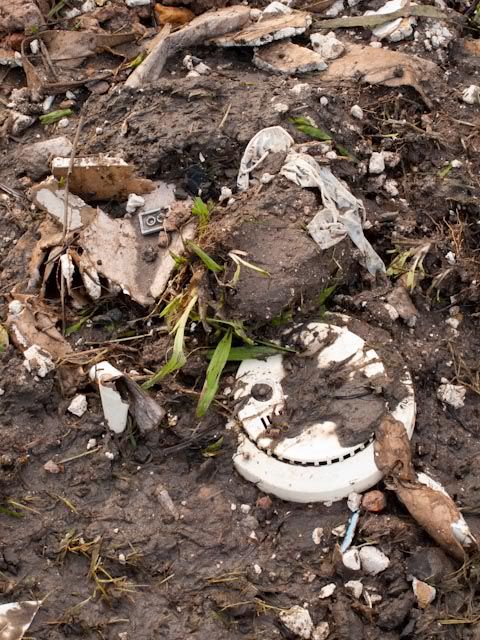 Debris along roadsides and footpaths, full of all sorts of odd things. Here a smoke alarm, a piece of lego, a rubber glove and odds and ends of plaster board. The human side of the debris.
Well, some things are returning to normal with the kids going back to school on Monday. Much to their and my delight! They have all settled back into the routine easily which is good. All glad to be back with their friends who they had been concerned about. I will have to get some back to school pictures up soon too.
The school fared reasonably well considering. The pool is out of action so it can be emptied and cleaned of its muddy waters. The school oval is still out of action as they wait for the soil to dry out and finish cleaning and replacing sand and bark soft fall. The after hours care building is still out of action but the prep rooms are operating. The school really was very lucky in the scheme of things.
I have a couple of layouts to share too. One based on the December challenge for
Scrap the Girls
. It was to use one of the following colour schemes:
Orange and blue (which I used)
Yellow and purple
or Green and red
I also had fun playing with my new scallop border punch. It is great isn't it??!!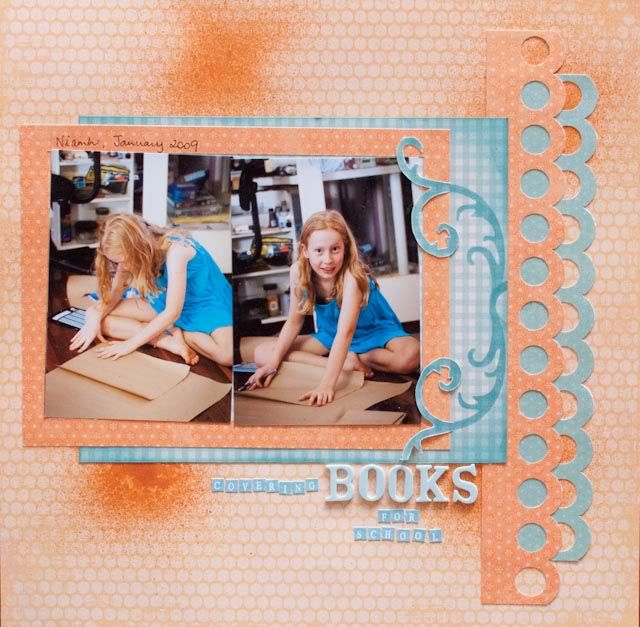 Scrap the Girls December Challenge - Orange and Blue colour scheme
The next layout is also for Scrap the Girls but for the January challenge. This time the theme was Summer, I used some of the things in a Studio Calico kit that I so generously received from Ang. I can't believe how little Niamh is in these photos, and to think she is about to turn 12!! It was nice to get some scrapping done, these were completed before the flood crisis and I haven't got any done since, but with the kids back and a bit of time to myself maybe I can get back into the groove!
Scrap the Girls January Challenge - Summer Theme




Well, that about wraps it up for now. I think I need some lunch and to think about hanging out some washing... Then back to school for pick up time.... it really does roll around very quickly!!
Til next time. Katie