Thought I would start the week with a couple of layouts! Yes, I have scrapped. Just feeling like I am getting back into the swing of things again. It feels so long since I last got to sit and play at my desk!
Show Us Your Stuff blog
, it was the first challenge for January, a sketch challenge, a nice easy way in! The only other criteria was something handmade, either by you or someone else. I pieced together a little present stack like in the photo and also added some pleated paper also.
The next challenge came by the way of a sketch too. The sketch was sent on by a friend to challenge ourselves and the get the juices going. But, given we started with a card sketch I had to think about it a bit before I could get a good run to turn it into a 12x12 page. The result is something I am happy with though, and I got to play with my Paper Lace cartridge for my Cricut! Yay! Not only that, but I used some more of the Studio Calico bits and pieces that I was given by the lovely Ang! Thanks again Ang!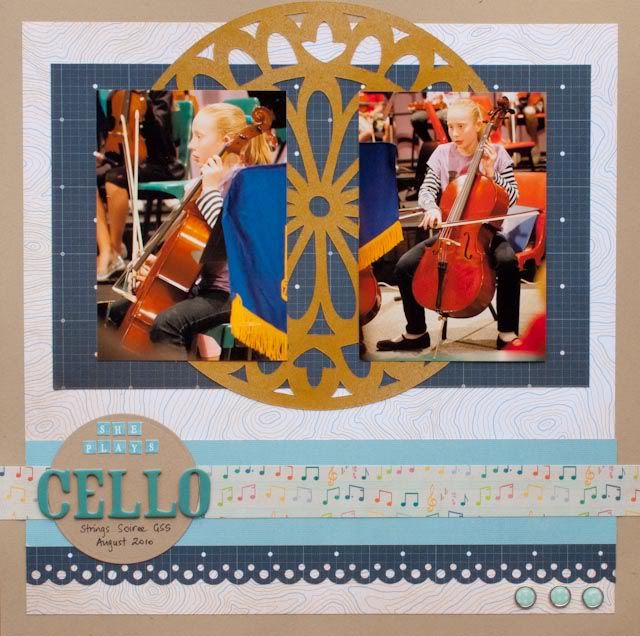 So there you have it! The week has begun! Catch you next time.
Katie