Thought I might just pop in and share some stuff, you know, just because I can and I haven't for a while now!
A couple of weeks ago we had the big Scrapbook show on at the convention centre. I was really looking forward to stocking up on some Martha Stewart punches, which I did and some gorgeous stamps too. Because you can never have enough stamps!
I have been playing and creating too. Always a good combination! So, what to share?? Well how about this one...
Playing with a sketch from somewhere ( I should write them down shouldn't I?? I think it was Creative Scrappers), and using some Sassafrass and lots of hand made goodness!
And maybe this one too?
Playing with some Pink Paisley, new border punches (an old one, but one I decided I really needed to have!), making flowers, embossing, all sorts of things going on here!
And one last one for today.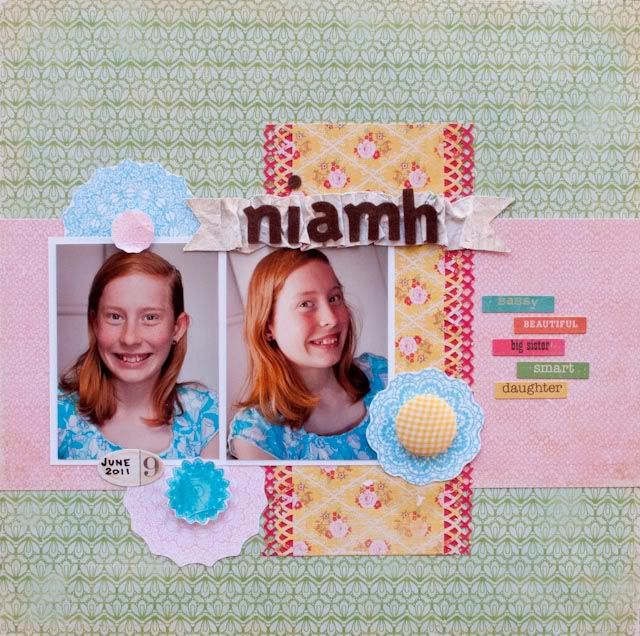 Another new border punch (yes another older one...), the beautiful Girly doily stamps from My Minds Eye (another show purchase and they are just to die for!) and some of the very pretty (one of my favourites) Crate Paper Emma's Shop papers.
So I think that will do for today! Now I need to go back to my desk and make stuff!
Thanks for popping on by!