Well, yes, I am! Back to share some challenge layouts! Yay! I have actually had enough time this month to complete a few!
First of all I have done the
White With One September challenge
:
White
Pale Pink
Journal on Photo
I chose to use the pink for my main colour with splashes and highlights in white, and I even scrapped a photo of myself! Now there is something you don't see every day!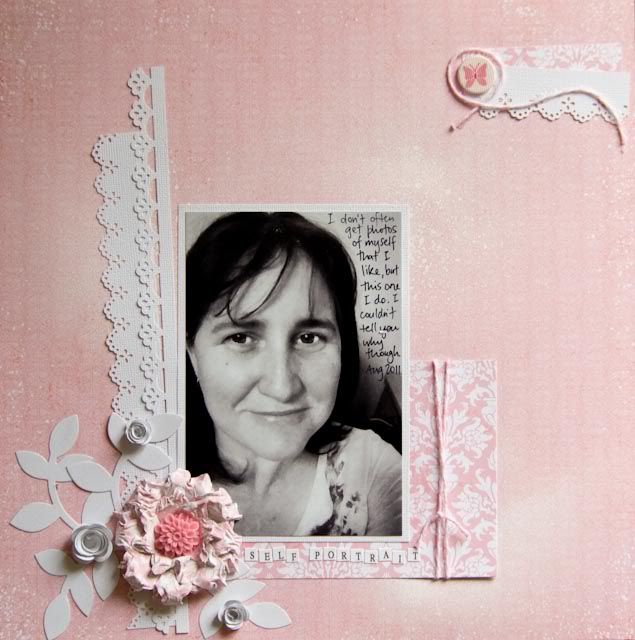 And now for the
Kraft It Up September Challenge
:
Kraft
Fabric
Stitching
My fabric is in the form of filling in the rainbow between the two photos and also a lollipop flower, and my stitching is on the title label and also along the rainbow.
So there, some shares, and now I am ready to go off and scrap some more!!