I remembered that I should put up here my sample for the May
Out of the Hat
challenge! The criteria is:
3 Different brands of patterned paper
Include a bow somewhere
No Alpha stickers - think rub-ons, chipboard, hand written, stamped, sewn etc for your letters!
So this one made me think a little, and then have lots of fun mixing my papers! The result is this: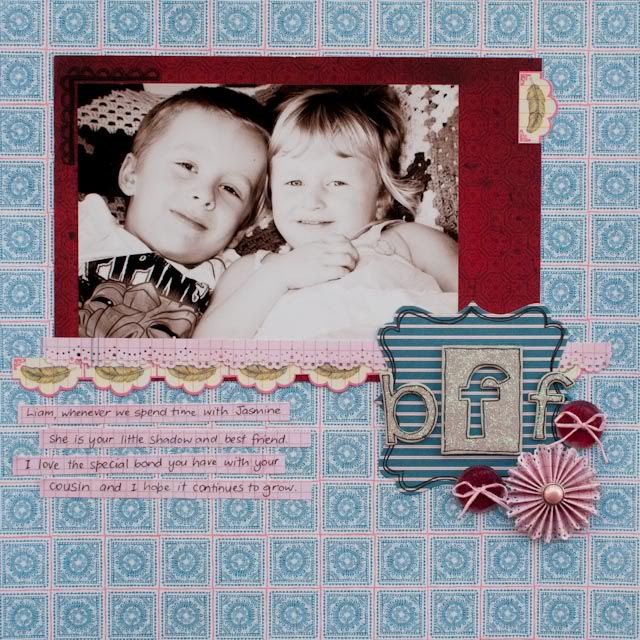 So the papers I used came from Sassafrass, Pink Paisley and Basic Grey. I used some old Scenic Route chipboard letters (I used to love these ones!!) and my bows are obvious!! I love this photo of Liam with his cousin. They do love spending time together which is so wonderful to see.
OK, that's it for now. Catch you soon.
Katie